Wearable Tech drives Apple valuation above entire S&P 500 Energy Sector
The market points in one direction as the technology sector continues to reap unparalleled rewards. Such shifts in momentum have now seen Apple eclipse the combined value of the entire S&P 500 energy sector. With oil giants Exxon losing its status among the 10 most valuable companies, innovative technology has established its position as the number one priority for skilled investors from the previously dominant oil powerhouses.
Following a 66% surge in share prices, Q4 of 2019 saw Apple regain its title as the world's most valuable company. The tech giants are closing 2019 with a mouth-watering market cap of close to $1.2 trillion, while surpassing arch-rivals Microsoft in the process. Such figures have only been achieved through Steve Jobs' empire finding a new guiding light in the form of wearable tech, to counter the disappointing plateau of iPhone sales.
The successful launch of Apple's AirPods and Smart Watches, comes down to the company going smaller and more wearable. The intimate relationship between the Apple watch and the body, allows technology to continuously monitor the body leading to advanced levels of data and analysis. Continuous body monitoring helps manage user's general wellbeing and prevent the emergence of chronic illnesses; undeniably proving to be a key asset.
However, Infi-tex finds an even greater level of intimacy with the human body than the Apple Watch. Infi-tex uses textile products which can be integrated into all surroundings, while simultaneously acting as a more comfortable tool for tracking against the skin. Despite this, a study by IDTechEx and Kantar established that of all wearable tech products, consumers were least aware of E-textiles (20%) in this emerging market. Given, the superior convenience of E-textiles to the more commercially known smartwatches, growing wearable tech companies such as Infi-tex, which utilise proprietary conductive ink to generate the most accurate data looks set to be the next golden opportunity for investors.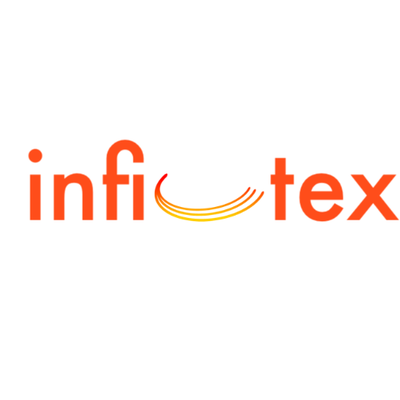 Back to blog
Empowering you to innovate
ready to get started?
Contact us